FOR OVER 25 YEARS Brenner Photo Productions has been capturing imagery for many of Long Island's most successful companies. We strive to make your marketing better through professional imagery that is delivered with guidance, simplicity and dependability.
We are a team of creative professionals working together to create amazing images.
Christen Sasala
OWNER/PRODUCTION COORDINATOR
Christen will be with you during your entire photography journey with Brenner. From job inquiry and estimate to file delivery and invoice, Christen is by your side and trying not to be creepy about it. Production Coordinator is Christen's formal title, but she prefers, "Captain Awesome". She ensures smooth operations, coordinates shoots and loves hats.
Christopher Hough
OWNER/DIGITAL ARTIST
Color expert and I.T. guru. Christopher enhances and perfects what the studio produces. He doesn't just whistle while he works, he writes, sings, and produces songs about inanimate objects, employees and clients. Chris is eager to help and fix anything, from the most difficult of retouching requests, to a broken heel. If you have a problem yo, he solves it.
Michael Marsh
OWNER/DIGITAL ARTIST
Mike is Canon's go to guy for all digital requests – but he's not just their digital man, he is THE digital man! Mike enjoys traveling but his real favorite pastime is bragging about how much money he saves by going solar. He is a proud father of Tiffany and Sofia.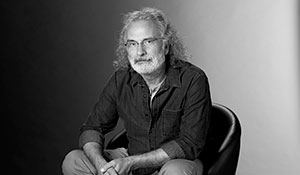 Peri Kotsopriftis
OWNER/PHOTOGRAPHER
Photographic genius who can turn the mundane product into a show stopping shot. A 15 year veteran, Peri has the capability to shoot high volume and high quality simultaneously. Peri is a music and coffee snob and has great taste in shoes. He is also the favorite employee of the person writing his bio.
Don Fitzgibbons
PHOTOGRAPHER
Don has been with Brenner Photo as a freelance photo assistant since 1996. Whether it's in studio or on location, Don is Jay's right hand man, literally. Don is a diehard Cowboys fans and is addicted to blueberry muffins.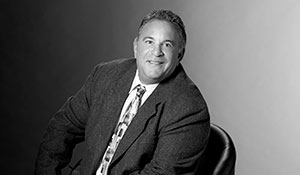 Alan Benasaraf
SALES REPRESENTATIVE
Alan's history with Brenner goes back to 1970 at sleep-away camp where he and Jay started working together. Today, Alan is our street team, looking to find potential clients to join the happy Brenner Photo client club. Alan manages some of our biggest accounts such as Canon and Lessing's.
Lisa Marasuilo
BOOKKEEPER
Keeper of books and appointed Mom of the studio. Lisa doesn't like numbers…she loves them! Outside of crunching numbers, Lisa takes care of her three children and enjoys waving a Terrible Towel on Sundays.
Jay Brenner
FOUNDER & PHOTOGRAPHER
Jay graduated Rochester Institute of Technology. He has built his 30-year career serving his diverse clientele with the broadest possible range of creative and technical support services. Jay is an avid skier and is famous for saying, "There are no problems, only solutions".