Image Emigration:

New York's Answer to Small Studio Space and High Rental Fees

Brenner Photo Productions is New York's Studio Space! A photography studio with so many features to offer under one roof.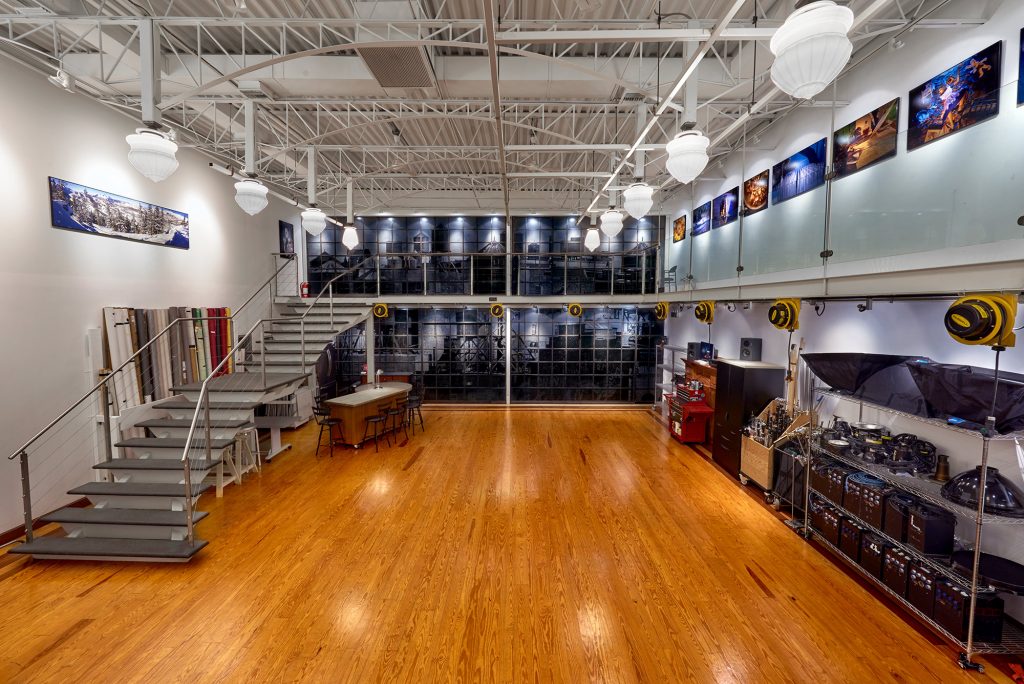 We recently had the good fortune of adding some incredible companies to our roster of happy clients, each company eager to expand their literal and figurative boundaries.
They ventured outside of the city to find a reliable studio that offered expansive space, valuable experience and competitive rates…all without compromising quality.  Through Google searches or various connections, these clients found themselves in our Long Island studio.  They were pleasantly surprised by the proximity of the studio to Manhattan as well as the ease of the commute, even despite the Long Island Expressway.  Our Bay Shore space is just around the corner from the Deer Park train station. Here, you will find a spacious studio, with 2-3 photographers armed with the latest technology in the industry and zero equipment rental fees.  The exceptional space also hosts an area for clients to work while they art direct and approve images on set. Can't get out of the office? Not a problem. Many of our most successful partnerships art direct remotely and/or send a shotlist that include detailed shooting instructions.
Our 3,800 square foot studio and offices affords the capacity to shelter a myriad of shooting surfaces, backgrounds and props with plenty of space for you, your team and your precious product. We have the space, crew and abilities for a tailor-made project, catering to your shoot's needs and marketing vision.
Simple product shots on white? Of course.  Elaborate custom room set? Done.  Whatever your project requires, we've got you covered.
Studio Rental
In addition to all of this room to shoot, work, and create, we also possess an additional industry-elusive offering; studio rental. It's unfortunate for us, but some clients have a preexisting photography team either by contract or on staff. A potential client may have the talent, just not the space…luckily, we happen to have both! But hey, we can't always be greedy.  For these individuals, we can offer packages of studio rental and/or equipment rentals.  The same kitchen that supports our successful food shoots can be at your disposal, as well as our library of shooting surfaces and seamless options.  We have room for your shooting privacy while maintaining a spacious and friendly environment.  Also the New York's Studio Space is available in your rental package; bathrooms, client lounge, hair/makeup room, and plenty of parking. That's right, parking.  Missing the metropolis yet?  We didn't think so.

Somehow, a rumor got started back in the day that Long Island is the obnoxious sibling of NYC in a land far, far away.
This couldn't be further from the truth both metaphorically and geographically. Allow us the opportunity to show you that LI is truly populated by charming professionals and it's in a land not far far away at all.  When traveling from the city, BP is a quick 40 mile trip to the epitome of a photography oasis.  Prefer public transportation? Stay connected and productive while you ride to your image marketing solution. BPP is just a two minute walk from the Deer Park train station. Not bad, especially considering the average New Yorker spends nearly six and half hours commuting to work on any given week (and that's under-ground with no cell service and internet)!  According to New York Magazine, "The worst thing you'll do all day is your morning commute".  Not the case if you are commuting elsewhere. So…change it up, head out East and enjoy the perks of a refreshing, new direction, both in your commute and photography destination.  If you're not into the LIRR or driving yourself, we can set you up with a car service.  We will take care of you.  That's what NYC's sweet sibling would do.
Next time a marketing campaign calls for high quality imagery, reach out to Brenner Photo Productions to fulfill any assignment;
Product/ecomm photography, corporate portraits, fashion imagery, architectural photography, high volume shooting, 360ºs, food photography…you get the point.
We can do it all.  Check out our work with some very happy NYC/Jersey based clients that have found New York's best studio; Bombas, Bed Bath & Beyond, Fourlaps, Mister French, Bake Me A Wish.
New York's Studio Space