WE ARE
a full-service photo and video production house with capabilities to deliver amazing imagery.
THE STUDIO
Our 10,000 square foot photo studio is located in the center of Long Island, just 35 miles from NYC. We have talent and experience to handle any of your photographic needs: table-top product photography, catalog, food, fashion, portraits, jewelry, electronics, health care, 360 degree product photography.
6,000 square feet shooting space
Digital cameras include Hasselblad, Leaf, Phase 1, Nikon and Canon
Full prep kitchen
Hair and makeup room
Client lounge
Conference Room
Product styling area
Roll-up drive-in door
Access to full digital retouching department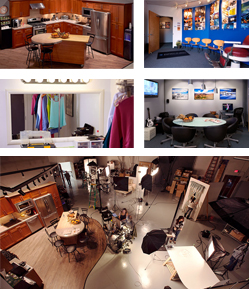 [justified_image_grid lightbox=light2014 mobile_lightbox=photoswipe row_height=85 custom_width=400 image_categories=studio caption=off mobile_caption=off width_mode=fixed]
---
LOCATION PHOTOGRAPHY
Brenner Photo Productions has the ability to shoot wherever your project may be. We have a full range of location equipment that enables us to deliver beautiful images no matter where your project takes us.
Portrait
Architecture
Fashion
Travel
Health Care
Real Estate (Including 360 degree)
Panorama
[justified_image_grid lightbox=prettyphoto mobile_lightbox=photoswipe row_height=150 custom_width=400 image_categories=location caption=off mobile_caption=off width_mode=fixed]
---
VIDEO PRODUCTION
We now have a video production department dedicated to producing, shooting and editing your video projects.
25'x 25′ square foot dedicated video studio
Full range of HD, audio and lighting equipment
Full editing Suite
Full post-production capabilities including special effects, motion graphics and animation
Creative services for script writing, treatments and pre-production planning
Our video studio is also available for rent (Studio Cut Sheet).
[justified_image_grid row_height=85 custom_width=400 image_categories=video-gallery-pics caption=off mobile_caption=off width_mode=fixed]
---
DIGITAL PROCESSING
At Brenner Photo we process over 75,000 images each year.Everything from clipping to full digital creation we can take your images from concept to completion.
Five full-time digital artists
Mac G5 Quad Workstations
Complete backup and archiving system
High-end EIZO color calibrated monitors
File optimization for print, large format or web
Expert retouching, color correction and color grading
Catalog expertise including clipping paths, drop shadows and optimization
360 degree and panorama stitching
---