Brenner Photo Productions Demo Reel
Brenner Photo Productions and video come together to offer engaging content with visual solutions that move…literally and figuratively!
Whether it's a TV spot, online advertising campaign, sales training,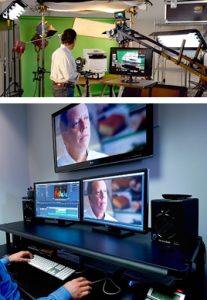 demo/instructional video or other marketing/corporate communications products, BPP is the optimal partner for your project.
From concept and script, through production and post, we have the pros in each department to guide you every step of the way. Allow our meticulous and determined staff to exceed your expectations and project's requirements…making you and your team marketing heroes.
While most projects involve our on-location capabilities, the BPP facility includes a 2,500 square foot noise-protected video studio. The space also boasts a separate voice over recording booth, make-up and dressing rooms, props, kitchen, video editing suite and more! At Brenner Photo Productions, you will receive the best of both worlds; the access to location and equipment for an industry powerhouse, and the personal attention of a compact and focused firm.
Industry leading marketing favors video content, reach out today to discuss how to get started with our comprehensive team.