A lot of people know that one of our largest and most prolific accounts is Bed Bath & Beyond. As we approach our 14th year serving this retail giant with extensive original product photography and even more retouched vendor photos, we are often asked, "What's it like on the Bed Bath & Beyond set?" We can tell you it's pretty exciting. And right up our alley.
For a peek behind-the-scenes check out the video.
Days before the shoot the sets are constructed and merchandise is delivered and accounted for. On the morning of the shoot the excitement and energy that flows between our team members is palpable. Now the crew turns on the lights, sets up the storage racks and plugs in the steamer. Stylists, photo assistants, product coordinators and photographers fly into action with sometimes close to 50 images to shoot and process by the end of the day.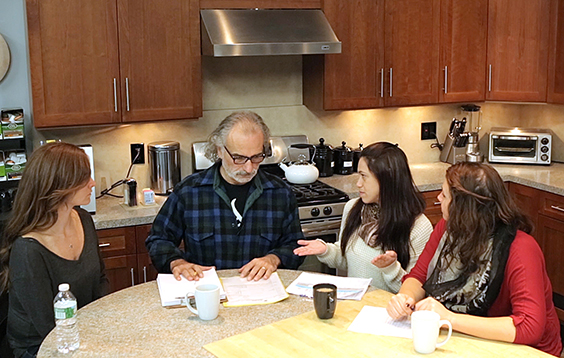 The team works together to keep one, or many sets producing at maximum speed. The stylists work non-stop, prepping the merchandise ahead of the photographer's pace. As the shot list dwindles, the files are mounting at each computer station. Once "the finals" are approved on set, they are transmitted to our digital department through our network for retouching, clipping and processing according to the strict Bed Bath & Beyond standards set and maintained by Brenner Photo.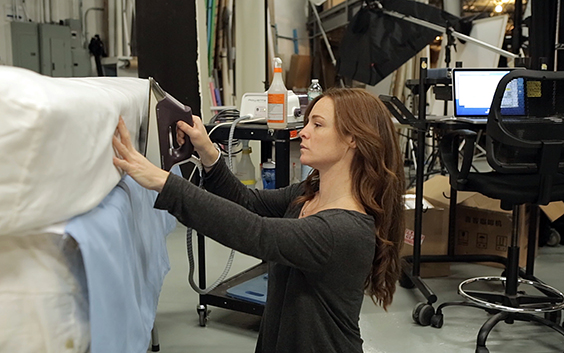 The ultimate goal is reached when bedbathandbeyond.com is full to the brim with thousands of images in multiple resolutions and views, enabling their millions of shoppers world-wide to examine, select and make purchases for their homes, friends and family. Kenneth Cole, Nautica, DKNY and Lenox are just some of the well-known brands that move in and out of Brenner Photo every shoot day. Our imaging, speed and quality control must acknowledge and convey the reputations of these famous names. Brenner Photo's commitment to excellence, in turn, promotes these brands under the Bed Bath & Beyond umbrella, which inspires volume purchasing and trust.